Herd Testing
We're on farm for every test
More milk in the vat
Real milk volumes
Herd Testing Service
Gain an overall picture of your herd's production
Herd Testing is a valuable way of identifying the high and low performers in your herd. For individual cows, herd testing can recognise low and high producers, identify mastitis risk as well as confirm pregnancy status, disease status and provide milk urea breeding values.
At CRV, we provide accurate milk quality results based on real milk volumes measured on farm. Having the same Herd Tester at each test not only makes the task easier, it makes it for a better experience.
Tips for a successful herd test
Before the milk test, raise vacuum to compensate for vacuum loss once herd test milk meters are installed, as meters typically use 2-3 kpa of vacuum.
The vacuum should be raised to 48kPa for low lines and for rotaries, 50kPa for milk lines above the cow. Switch to 'Constant' if available.
This is only needs to happen for the duration of the herd test.
Tests Available
A2 Beta Casein Status
BVD and Johnes Disease Status
Somatic Cell Count (SCC)
Pregnancy Test
Milk Urea Nitrogen BV*
*only available when herd recording with CRV's myHERD
It didn't even feel like a herd test
"The CRV technician and I were laughing in the shed. It was like having a mate working with me. It was so organized!"
Phil Smith
What's different?
We're on farm for every test
We provide a fully-trained Herd Tester at all Herd Tests, as part of the shed visit fee. The tester will set up the ICAR (International Committee for Animal Recording) approved meters, record volumes & take samples, all at the time of milking, which ensures accuracy of the data collected. Additional technicians are available on request.
For larger sheds/herds, an additional herd tester may be required. The assist can be provided by CRV or the farmer. This depends on size and shed flow/system, but generally 26-28 cups is the maximum for one herd tester.
More milk in the vat
Small samples of 30mls are taken, which means more milk in the vat & more room in the dairy.
We provide actual milk volume which matches your tanker docket, giving you confidence in the accuracy of the reports.
Flexibility around dates & timing
We do our best to offer flexibility when scheduling tests to suit our customers.
Recording with myHERD?
Receive a same day report
A same day production report is emailed to the farmer (*providing they are a CRV herd recording client & records are up to date and during business hours only).
Understand your environment impact
Following two herd tests, and when recording with CRV myHERD, we can provide a report on your individual cow BV for Milk Urea Nitrogen (MUN).
The CRV Herd Testing Service is compliant with the ISO accredited standard ISO 9001:2015 and the NZ Herd Testing Standard NZS 8100:2015.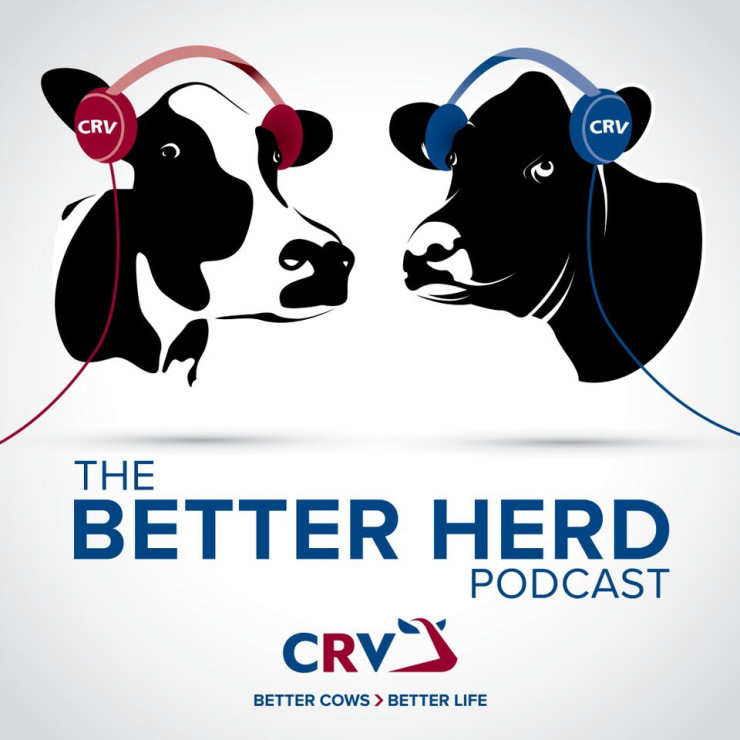 Podcast: Pregnancy Testing for better decision making
Determining the pregnancy status of your herd via milk can be done as part of your CRV herd test. Pregnancy testing can provide you with valuable information to help you make good management decisions about what needs to happen and when.
Listen now