About CRV
Breed the herd you love to milk
About CRV
CRV is a pioneering, innovative herd improvement company that is leading the way in dairying in New Zealand.
As a business, our goal is to help dairy farmers achieve the best possible herd. We do this by collaborating with farmers and offering them the best genetic tools and information to achieve their farming goals. Our extensive breeding programme, excellent genetic research and innovative products place CRV at the forefront of change nationally and internationally.
With technologies such as DNA testing we are able to identify superior animals for breeding, and combining this with the use of precision breeding tools, such as sexed semen from elite bulls, farmers will be able to accelerate genetic gain in animal efficiency.
In addition farmers are able to use myHERD to understand the data captured on farm, from herd testing, DNA testing and production reports to identify the elite animals that will be desired in future herds.
Our customers are CRV's best ambassadors, and together we are proud to be taking dairying in a positive new direction for New Zealand. Formally known as CRV Ambreed.
CRV … proudly leading the way to better cows… and a better life for us all.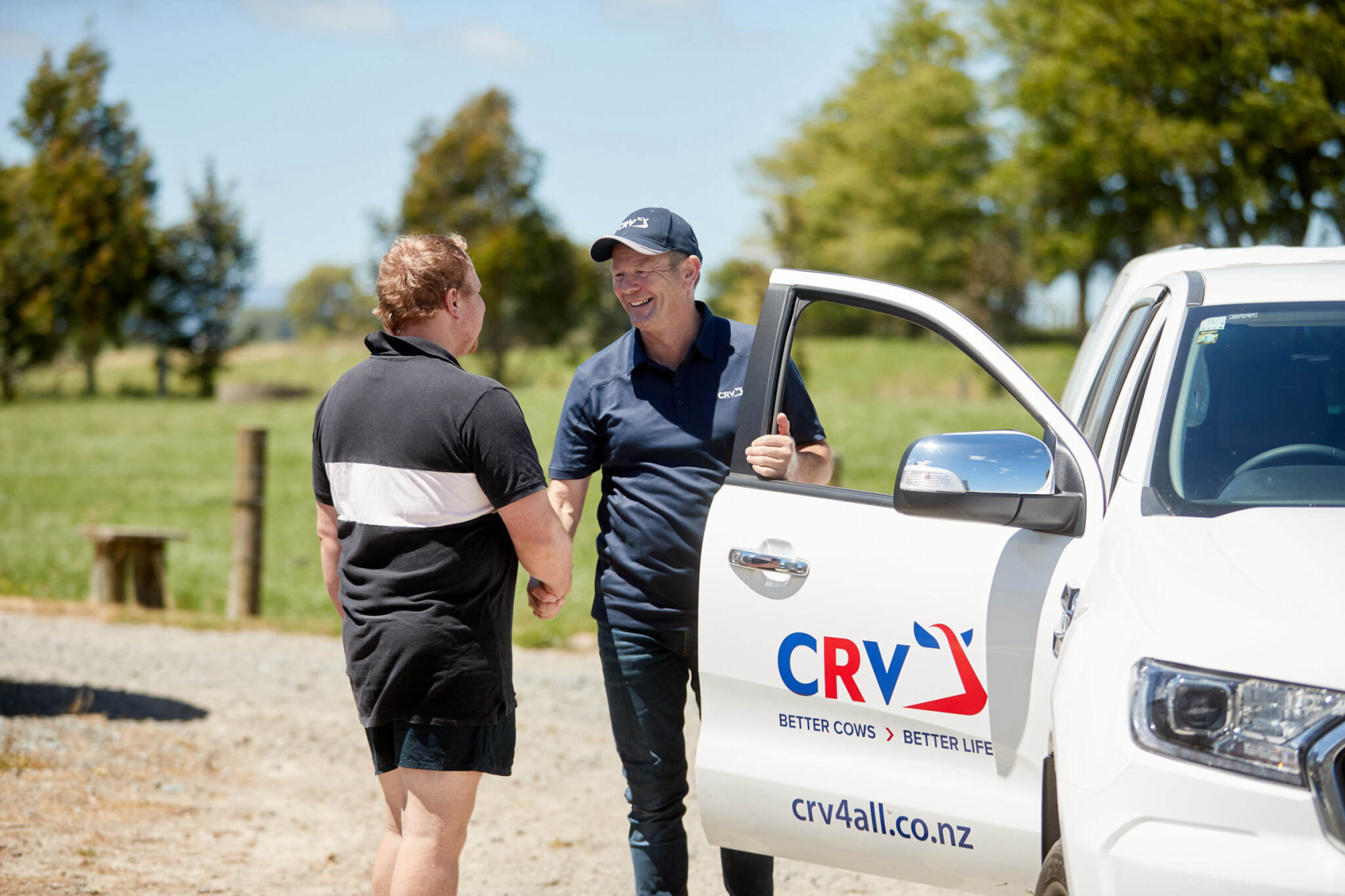 CRV is one of the largest herd improvement companies in the world with offices in The Netherlands (Head Office), Belgium, Australia, New Zealand, Germany, Luxembourg, South Africa, Brazil, the USA, the Czech Republic and Spain. CRV also exports semen to about 50 other countries through a loyal distributors network. CRV is a co-operative owned by the Dutch Co-operative CR Delta and the Flemish Co-operative VRV. About 27,000 dairy and beef farmers in the Netherlands and Flanders are member of these co-ops and they have great influence on CRV's policy and decision-making through advisory bodies and member committees. CRV currently employs about 2,000 people worldwide.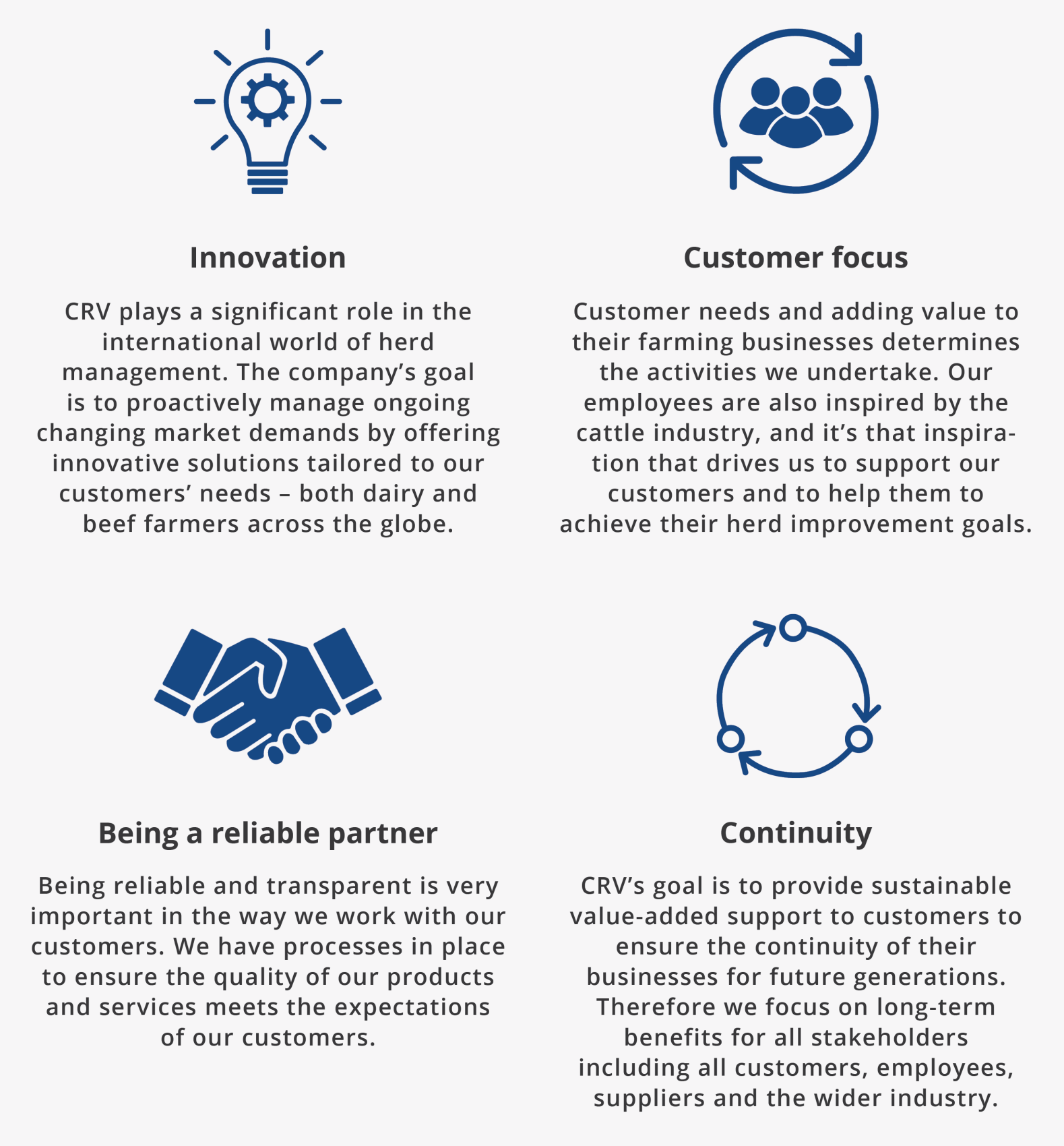 Watch this video about CRV