About CRV
Breed the herd you love to milk
About CRV
We believe that better cows lead to a better life for farmers, their herds, and the world around us. CRV can help you breed healthier and more efficient cows so you can build the best possible herd – a herd you love to milk, that helps you achieve your goals.
Breeding for health and efficiency
The balance between health and efficiency is what makes CRV's breeding programme so unique. A healthy, trouble-free herd that efficiently converts feed into milk, guarantees high lifetime production.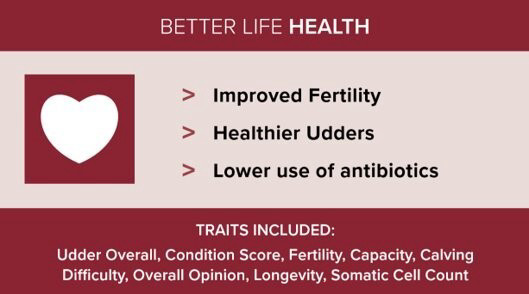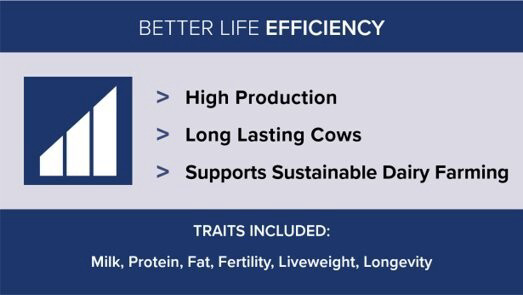 CRV - providing solutions for your herd
CRV has a range of solutions to help you unlock your herd's potential. Ask a local sales consultant to tailor a package of solutions to suit your farm.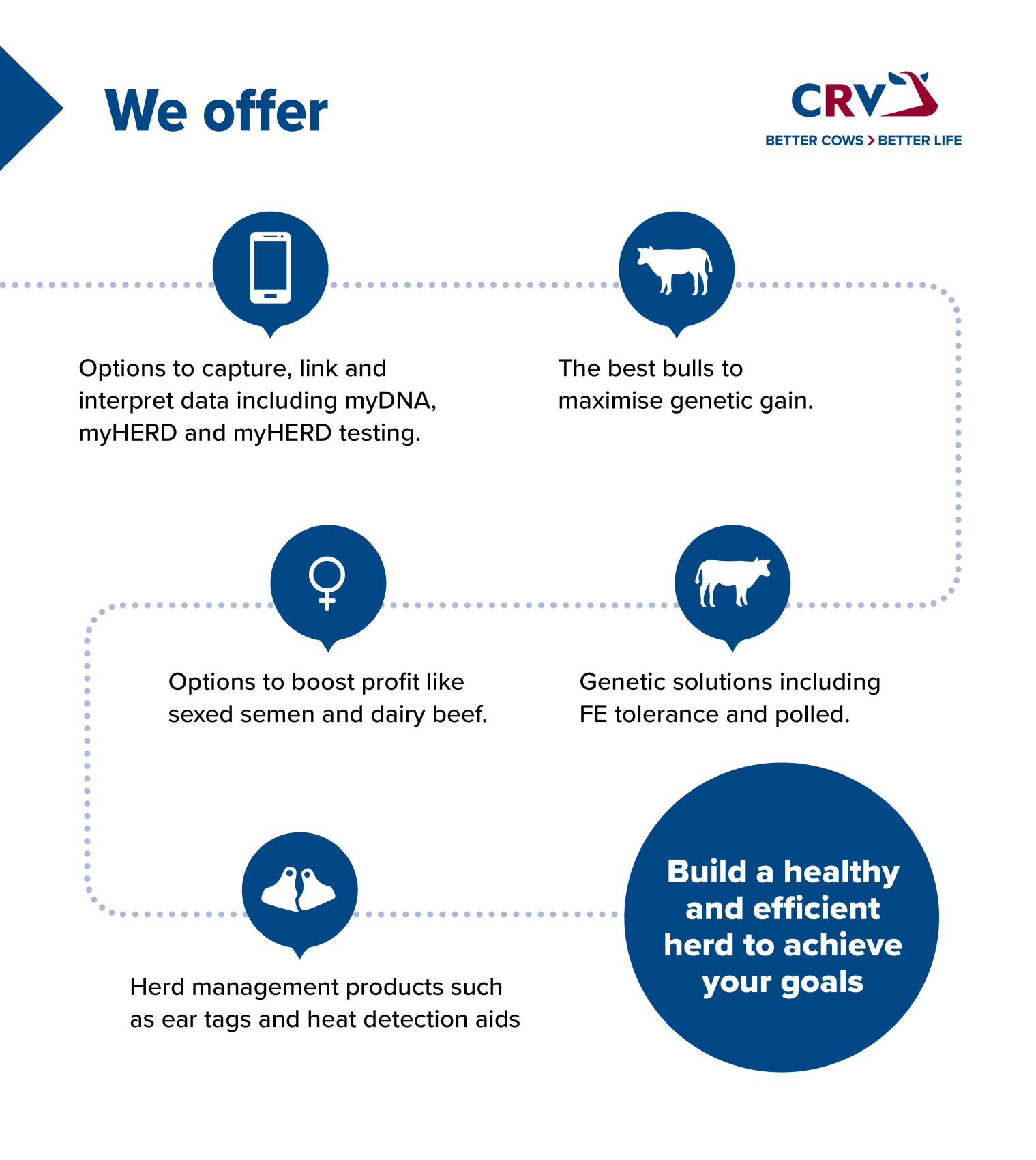 CRV - delivering a history of firsts in New Zealand
1969 - A small group of like-minded farmers create Animal Breeding Services (a predecessor to CRV NZ).
1970 - The founders begin operating a bull centre. It's the first privately owned company in NZ to operate a licensed artificial insemination (AI) centre.
2000 - NZ's first crossbred sire Amadeus, a J12F4, is released to market.
2008 - NZ-proven sexed semen introduced, another first for the industry.

2011 - First to introduce facial eczema tolerant genetics.

2014 - Bellevue production and logistics centre opened. All bulls collected at Bellevue meet EU standards.
2016 - First to introduce homozygous polled genetics to New Zealand.
2022 - Launch of the Genus IntelliGen Lab - our first dedicated sexed semen facility to meet CRV needs.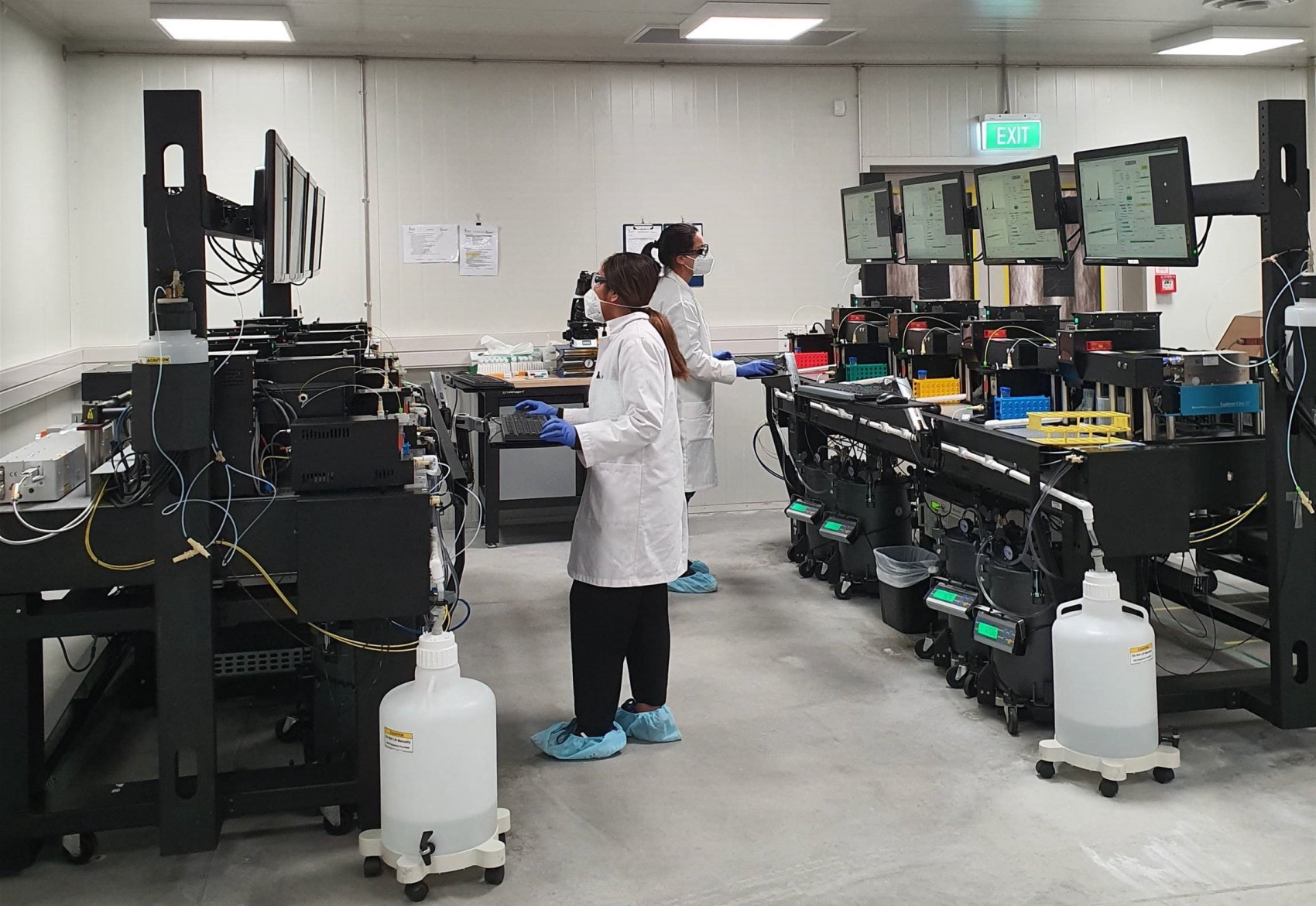 CRV quick facts


CRV was founded in the Netherlands in 1874 and has operated in New Zealand for more than 50 years.
CRV provides support to 60,000 customers across 50 countries. Globally, a CRV calf is born every six seconds.
With access to experts across the globe CRV can offer New Zealand farmers world-leading products and services