Podcast: NAIT is New Zealand's animal identification and tracing system for cattle and deer.

It provides New Zealand livestock owners, processors and government with timely and quality information on the current location, movement history and other useful information associated with livestock.

New legislation around the use of NAIT tags is being introduced. OSPRI manages the NAIT programme on behalf of our primary industries and the Government.

In this episode, Rosanna Dickson is joined by OSPRI's Kevin Forward to discuss the changes and what they mean for farmers. She also chats to Nicholas Crosse from FarmIQ about the process for registering tags with NAIT for farmers herd recording with myHERD.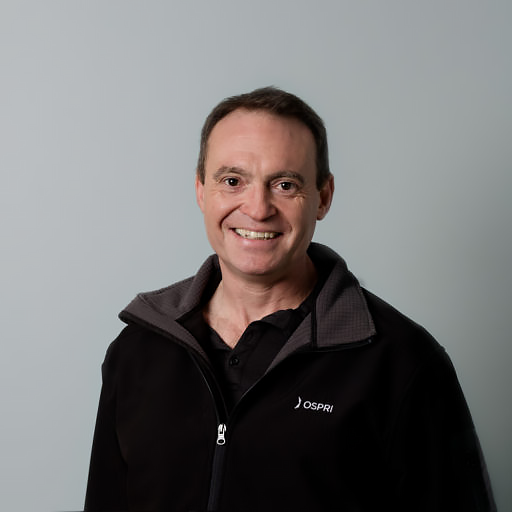 Kevin Forward, Head of Traceability at OSPRI
Kevin has held this position at OSPRI since October 2018. His career history includes 6 years as the Network Director of the New South Wales Forensic and Analytical Science Service (FASS).
Originally from New Zealand, Kevin has a background in critical care nursing. He returned to university in 1997 and graduated with a Master of Science in Biochemistry. While studying, Kevin was recruited as an officer into the NZ Army Reserve and spent 9 months in Iraq as a contractor to the British Ministry of Defence.
After finishing his degree, Kevin joined the NZ Army and was posted to Defence Force Headquarters as the Assistant Director Coordination – Medical Policy and Staff Officer to the Director-General Defence Health Services.
After moving to Australia in 2008, Kevin joined the NSW Department of Health and spent some time as the Executive Officer for the Chief Health Officer before becoming a Principle Policy Advisor and Project Manager for the Chief Health Officer.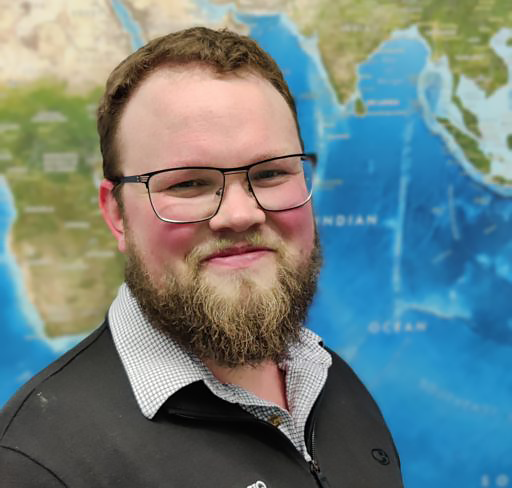 Nicholas Crosse – FarmIQ, Customer Experience Manager
Nicholas has always had a passion for farming. He grew up on his family's sheep and beef farm in the southern Hawkes Bay before attending Feilding Ag High school.
After studying Commercial Law and Management at university, he wanted to get back to his roots in the agriculture industry, so he joined FarmIQ two years ago.
Nicholas is responsible for everything relating to FarmIQ's customers. He heads up the support team for both the FarmIQ product and myHERD on behalf of CRV. His team is based in Wellington where they help farmers with training and support across the various systems and platforms FarmIQ supports.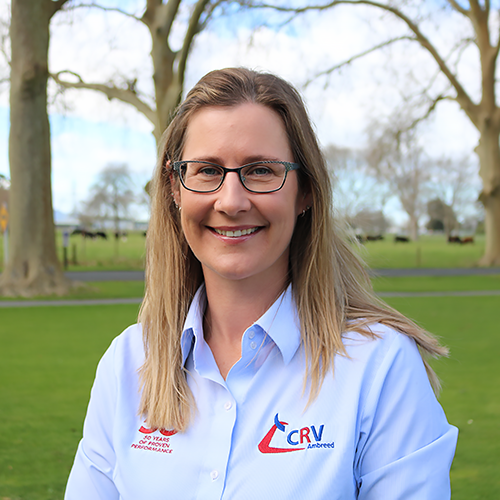 Rosanna Dickson – CRV National Account Manager
Rosanna Dickson was raised on the Awhitu Pennisula and has always been a country girl. She joined the dairy industry in 2013. Before that, she worked in FMCG and spent ten years in radio advertising, surviving the global financial crisis of 2008.
Despite being a qualified Chartered Accountant, Rosanna quickly picked up the intricacies of bull traits and semen collection after joining CRV. Her passion is finding the right solution for NZ dairy farmers. Not just products and services but understanding the key business drivers to ensure farms are profitable, environmentally sustainable and are protecting our "Licence to Farm".
What is a podcast?
A podcast is a series of digital audio files made available to download through the internet. You can subscribe to your favourite podcast and can listen either online or offline for ease of use. Better yet, they're free!
Podcasts are mobile friendly, engaging and convenient. Usually they are focused on a particular topic or theme – in this case, herd improvement. You can subscribe to the show with an app, like iTunes or Spotify, on your phone and listen to episodes whenever you like on your headphones, in the car, in the tractor or through speakers.
You can also listen to the podcast via your favourite platform: