Podcast: Listen to find out more about CRV's latest bull portfolio, the standout sires for the coming season, and industry trends that have influenced CRV's breeding offer to farmers.

For more information, check out the catalogue online or read our latest news
2020 Stand Out Sires
Looking at the latest offering from CRV, there are several stand out sires which will capture the attention of dairy farmers.
The NZAEL RAS list is a list of top ranking New Zealand proven dairy sires. Individual breeding companies nominate their highest quality sires, and the bulls are then ranked according to their Breeding Worth.
Number one across all breeds is CRV Ambreed's Puketawa King Connacht JG, son of Roma Murmur Kingpin. Connacht is A2A2 and a joint venture sire with Jersey New Zealand. Bred by J&C McBride from Taranaki, he is a key member of the LowN Sires team and offers excellence on CRV's Better Life Health and Better Life Efficiency index.
Number four for the country across all breeds is CRV Ambreed's new graduate sire Glen Leith AND Quiz S2J, son of one of our legends, Degree ET.
Quiz is A2A2 and is bred by BJ & M Sim from Taranaki. This new graduate will also become a key member of the LowN Sires team. He rates highly on the Better Life Efficiency Index, with big production from robust daughters.
Other CRV Sires in the top 15 group include Lockhart Terrific Coastal, Puketawa King Carrick JG and old favourite, Superstition.
Graduate sire Ambzed Grand Lennan S1F makes it to the top in the Friesian group. A2A2 Lennan is son of Bagworth PF Grandeur S1F. He is also a member of the Facial Eczema team. Bred by NA & WJ McLennan on the West Coast, he rates highly on the Better Life Efficiency Index with big fat, low cell counts and tremendous longevity.
Graduate Arrietas Teanau ET J9F7 makes it to the top Crossbred group. Bred by JK & TE Bailey from Waikato, he is son of San Ray FM Beamer-ET S2F. Teanau is a key addition to the LowN Sires team. He is CRV's highest rated bull for BL Efficiency and with high longevity and great fertility his daughters will be enjoyed for a long time.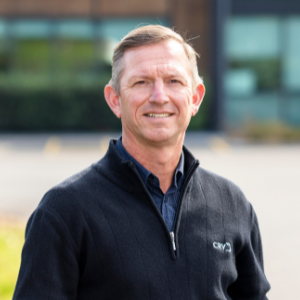 Peter van Elzakker – CRV product manager Oceania
Peter was raised on a dairy farm in The Netherlands. A keen interest in anything to do with cows led him to study genetics and agricultural economics at Wageningen University.
Peter has worked for CRV since 1994 primarily in product management and sales roles in Europe, Australia and New Zealand.
Since 2012 he has been based in New Zealand, from where he has travelled extensively to South America, South Africa, USA and Europe offering technical support to the wider CRV team and promoting New Zealand Genetics.
Peter works with CRV's New Zealand genetics team to produce the right grazing genetics and works with the company's sales and marketing teams to promote these genetics in New Zealand and around the world.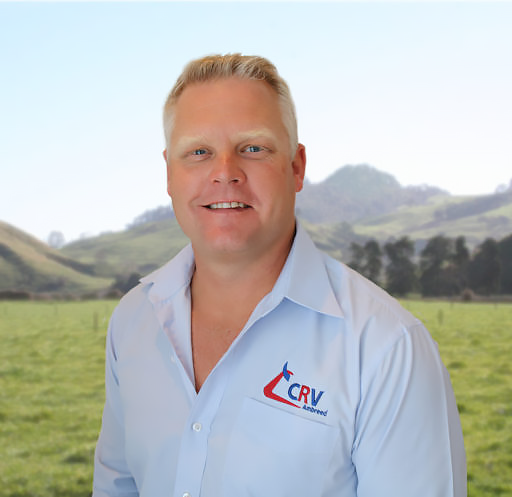 Jon Lee, Former CRV National Sales and Marketing Manager
Jon Lee has held senior roles in the dairy sector and formerly lead CRV's team of around 35 field representatives and regional managers.
Jon has comprehensive experience in the dairy and pastoral farming sectors, spanning more than 20 years and across four continents.
He began his career milking cows in the Waikato after leaving school in 1997, then later took the opportunity to run an 800-cow pasture-based milking operation in Surrey, England.
He transitioned from farming into the role of a livestock agent and auctioneer for PGG Wrightson, where he later led the North Island dairy business. This started a natural progression into the world of Dairy Genetics and Automation where he has held senior roles both in NZ and offshore.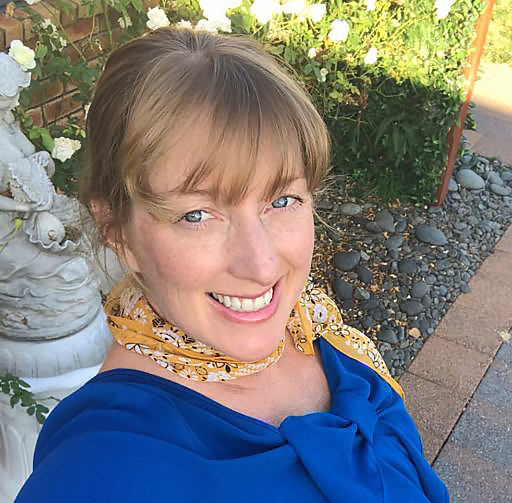 Sheryl Haitana, Dairy Exporter
Sheryl Haitana is the Deputy Editor for the NZ Dairy Exporter magazine and the journalist for the Waikato and Bay of Plenty Regions.
Sheryl has a strong background in agricultural and mainstream journalism and has written for the Dairy Exporter for the last eight years.
Originally from a dairy farm in the Waikato, Sheryl has a natural passion for the dairy industry. She enjoys connecting with farmers and the wider industry to bring the latest information and stories to light.
What is a podcast?
A podcast is a series of digital audio files made available to download through the internet. You can subscribe to your favourite podcast and can listen either online or offline for ease of use. Better yet, they're free!
Podcasts are mobile friendly, engaging and convenient. Usually they are focused on a particular topic or theme – in this case, herd improvement. You can subscribe to the show with an app, like iTunes or Spotify, on your phone and listen to episodes whenever you like on your headphones, in the car, in the tractor or through speakers.
You can also listen to the podcast via your favourite platform: